Print details: 290gsm pearl, 2" white mount
*When placing an order, we will notify you if we are out of stock and need to order the print in. If so, it will take an additional 5-7 working days to reach you.
Buttermere Milkyway
Reflected in a beautifully still Buttermere, the milkyway core rises above fleetwith pike. On this night, I stayed out from midnight until sunrise the next morning to capture this image. Laying on the pebbly shore of Buttermere under a perfectly clear, star filled sky was a moment I'll never forget.
Castlerigg Stone Circle Milkyway
I spend a lot of time at Castlerigg and it's easy to see why - it's a magical place with 360 views of the surrounding fells and amazing dark skies in all directions. This was an image I nearly didn't get. The motor in my star tracker stopped working and with 25 minutes to go before Dawn, I ran back to the car in search of an Allen key to fix my tracker and when I opened the driver's door, there was one in the door pocket which just happened to be the right size, I'd accidentally taken it home from work! I took the tracker apart and fixed the motor and got back just in time to capture the Milkyway rising over the distant fells, what a rush!

Coniston Water Milkyway
Taking centre stage at Coniston East Jetty, the Milkyway becomes vertical in the late Summer/early autumn months (august, September, October) as soon as night falls and makes for some fantastic compositions in locations where the subject faces South-West. The darker section in the top half of the sky is known as 'The Great Rift' and is a dark band caused by interstellar clouds of cosmic dust in our galaxy! More stars lie beyond the great rift but we can't see them as the dust clouds block the light from them!
Derwentwater Milkyway
Consisting of around 100 billion individual stars and stretching over 100,000 light years in space, the milkyway galaxy is unfathomably vast. Here is a small section of the milkyway reflected in a beautifully still Derwentwater, captured from Crow Park in Keswick.
Haweswater & Orion
Approximately 1400 light years away, and 300 light years across, Barnards Loop is a semi-circular arc shaped nebula that surrounds the Orion constellation. Seen here reflecting in a very calm Haweswater reservoir is the Orion Molecular cloud complex which was just beginning to set behind High Street in the distance as the stars moved across the sky. A perfect night to be out in the Lake District.
Kelly Hall Tarn & Orion
Standing in temperatures as low as -6 for over 3 hours, my friend and I captured the Orion constellation over the Lonely Tree at a frozen Kelly Hall Tarn. The red areas are called nebulae. When hydrogen atoms in space get excited and change state, they emit photons at a wavelength of 656nm, also known as hydrogen alpha. When captured and processed using complex equipment and techniques, these beautiful nebulae show up in the final images.
Kirkstone & The Comet
The summer of 2020 brought about an amazing spectacle for astronomy enthusiasts all over the world in the form of Comet NEOWISE (Near Earth Object Wide-field Infrared Survey Explorer). NEOWISE is seen here over Place Fell in the distance, looking out from Kirkstone Pass towards Patterdale. The comet was first discovered on the 27th March 2020 by NASA astronomers and gets its name from being found during the NEOWISE mission, which was carried out to search for potentially hazardous objects near earth. The Comet travels through space at approximately 144,000 mph and only comes around once every 6800 to 7000 years so this shows just how vast our solar system really is! NEOWISE was definitely a once in a lifetime opportunity to see and photograph and I feel incredibly fortunate to have been able to capture it!
Rannerdale Bluebells Milkyway
Seen here from the magical Rannerdale Bluebells, a staggering 100,000 light years across - the Milky Way rises up over the fells just before Dawn, completing this ethereal night time scene that is only possible for 1 or 2 weeks of the year. An image that took nearly 2 years from visualisation to completion, I had to wait for the correct moon phase , the bluebells to bloom and the sky to be clear and dark. During the first half of May there is only a short 1hr window where it gets properly dark, in the second half it doesn't get dark atall. What made this image really quite difficult to capture, is that many things have to come together at the same time in such a small window of opportunity!

The River Brathay & Orion
On this night I stood out in freezing temperatures alongside the River Brathay just outside of Ambleside for a few hours to capture the Orion Constellation over this incredibly photogenic footpath that leads you towards the stars! The orange star above the Orion Constellation is called Betelgeuse, it is a red supergiant located 642.5 light years from Earth and the 10th brightest star in the night sky! When capturing this image, I used a mist filter to make the stars glow which really makes the bigger, brighter and more colourful stars stand out!
Sandside Northern Lights
Seen only 2 miles from where I live, this image shows the Northern Lights (also known as Aurora Borealis) reflected in the water at Sandside. This was the result of a very spontaneous trip out with a friend, we were in Lancaster when we saw the alert and checked webcams to see the sky was lit up with reds and greens so we flew to Sandside and I luckily managed to capture this in between all the cloud!

The Northern lights are actually caused by electrically charged particles from our Sun. Solar storms give out huge clouds of these particles which travel millions of miles before colliding with Earth and becoming captured in its magnetic field. The particles then slam into atoms and molecules in Earth's atmosphere which heats them up, causing them to glow in a process called excitation. The wavy patterns and pillars you see in the lights are caused by lines of force in Earth's magnetic field!

Strandshag Bay Milkyway
Wandering around the shores of Derwentwater by headtorch, looking for a specific tree I had seen in a photo elsewhere did take some time but when I finally found it and realised how well it aligned with the setting Milky Way and the distant fells reflected in very calm water, it made all the searching in the dark worth it. When I saw what was on the camera screen, I was very excited to get back and share this image with others online. It was very well received and actually ended up winning best night photo of 2022 in the "Welcome to Cumbria & The Lake District" Facebook group. The best part however, is just getting to share my passion with others and inspiring people to get out and see the wonderful dark skies that the Lakes has to offer.

Ullswater Milkyway
Seen here from the shores of Ullswater, the milkyway rises high into the sky above the famous Duke of Portland boathouse. During the spring months (March, April and May) the milkyway rises in the early hours in the morning and is at its highest in the sky just before dawn, making this the best time of night to view and/or photograph it (provided there is no moon/clouds in the sky!). This image was taken in May at around 2.30am, the latest time of morning to view the milkyway would be in early March when it rises around 4.30am!
Castlerigg Stone Circle Milkyway Arch
During international dark sky week in April of 2021, "Friends of The Lake District" had organised a "big switch off" which involved turning off many of the lights around Ambleside, Grasmere and Keswick among other places that got involved too. I took full advantage of this amazing opportunity by standing out in temperatures as low as -5 from midnight until dawn and capturing the milkyway arch in all its splendour over the Stone Circle at Castlerigg. A full hours worth of photos went into capturing this image - 27 individual images stacked, stitched and blended together to create this incredible result!
Crummock Water Milkyway Arch
100,000 light years across and consisting of approximately 100 billion stars, the milkyway galaxy is quite the spectacle. Seen here is the milkyway arch reflected in a calm Crummock water. On the left of the image, under the milkyway near the treeline, you can just see Andromeda which is the closest major galaxy to us at 2.5 million light years away! The milkyway and Andromeda are actually on a collision course but don't panic - they're not set to collide for atleast another 3 billion years or so!
Kelly Hall Tarn Winter Milkyway Arch
Seen from Kelly Hall Tarn (just outside of Coniston) is the stunning winter milkyway arch featuring a bright triangular diffuse glow in the center which is known as the Zodiacal light. The zodiacal light is basically sunlight scattering off space dust between the planets and can be seen with the naked eye here on Earth in a good dark sky location. The best time to view the zodiacal light is around the spring equinox (late March) as soon as it goes dark after sunset or around the autumn equinox (late September) in the pre-dawn hours before it starts getting lighter.
Tewet Tarn Winter Milkyway Arch
Seen here over Tewet Tarn (just outside of Keswick) is what's known as the "winter milkyway arch" as it's most prominent during the winter months. Many of the winter constellations can be seen here such as Orion, Auriga, Taurus and Gemini. Some of the bigger, brighter stars in this section of the sky make up what's known as the "winter circle" asterism.
Shipping and returns
You can collect between 1.30pm-3.30pm from Cherrydidi Keswick on Fridays and Cherrydidi Ambleside on Saturdays. Please call 017687 71170 to confirm your time slot so we can keep everyone safe.
Standard Delivery - £4.00
(5 working days)
UK orders will normally be received within 5 working days. Choose this option if you're not in a hurry to receive your order and we'll use the most efficient delivery method possible. (This method only covers up to £20 compensation for loss or damage) 
Special Delivery - guaranteed by 1pm (insured up to £500) - £11.00 (Next Working Day delivery on orders placed before midday)
Delivery next working day for orders placed before midday (Mon-Fri). This method covers up to £500 compensation for loss or damage (we strongly recommend selecting 'Special Delivery' for items worth over £50). 

International Tracked & Signed Delivery - Europe: £14.90 (covered up to £250)
International Tracked & Signed Delivery - Worldwide: £24.70 (covered up to £250)

International orders will normally be received within 7-14 working days, depending on the destination.
Help
Thanks for continuing to buy British handmade ethical gifts & unique art from Cherrydidi. Finding that perfect gift for a Mum, Dad, brother, sister, your kids, girlfriend, boyfriend, special woman or man in your life, a special friend or even the home, can be a real challenge so we're glad to have helped. We are a little like Not on the High Street and Etsy but the main difference is we have a real shop you can walk into as well as finding beautiful things online too!
Whether you visited our shop/gallery in Keswick, The Lake District (and met the famous Zak the Collie Dog) or have found us online, buying a gift or piece of art from us will in turn support these talented independent artists and creative businesses - we couldn't do it without you, so thank you for supporting us.
Buttermere Milkyway - A3 mounted print
Rannerdale Bluebells Milkyway - A3 mounted print
Castlerigg Stone Circle Milkyway - A3 mounted print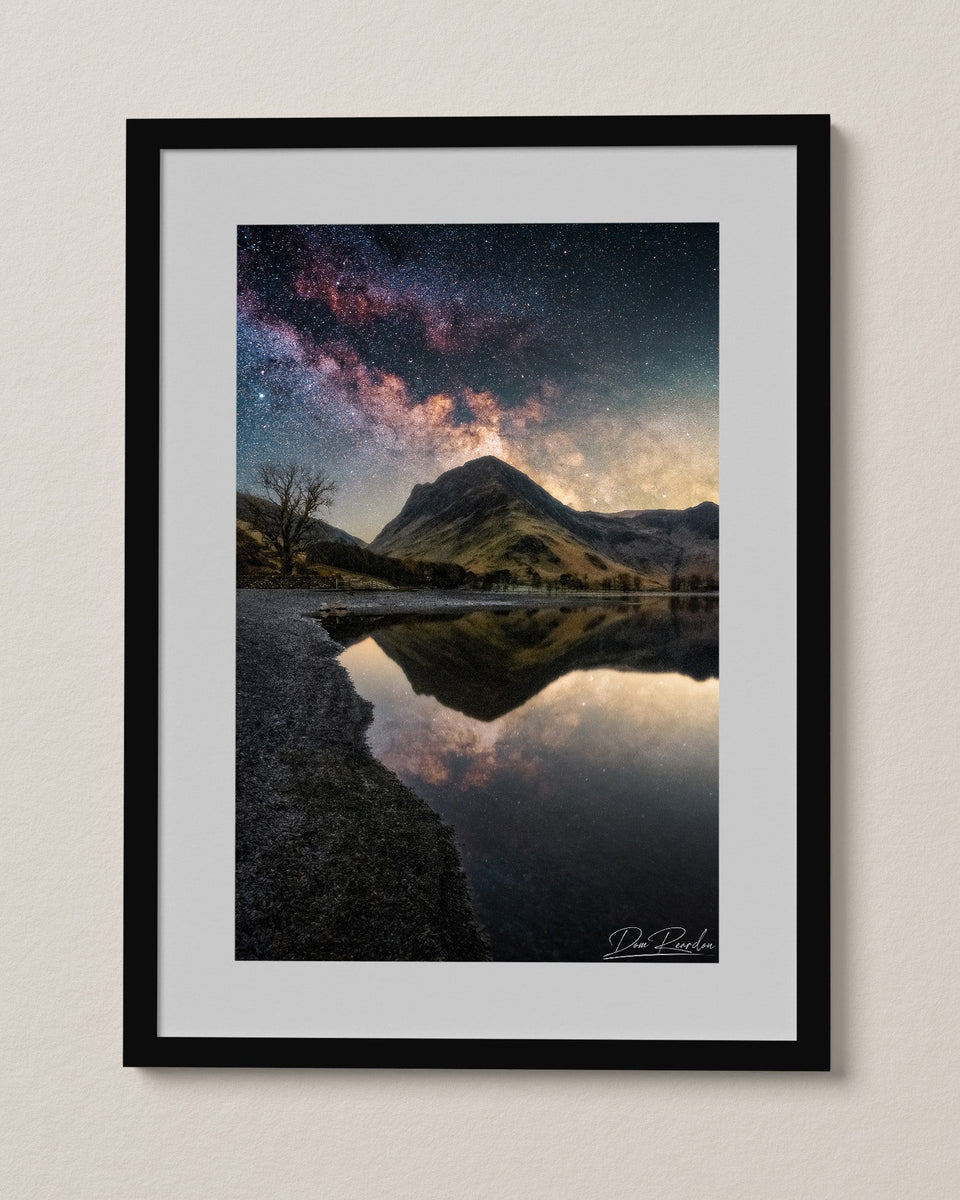 Castlerigg Stone Circle Milkyway Arch - 60x20cms mounted print

Coniston Water Milkyway - A3 mounted print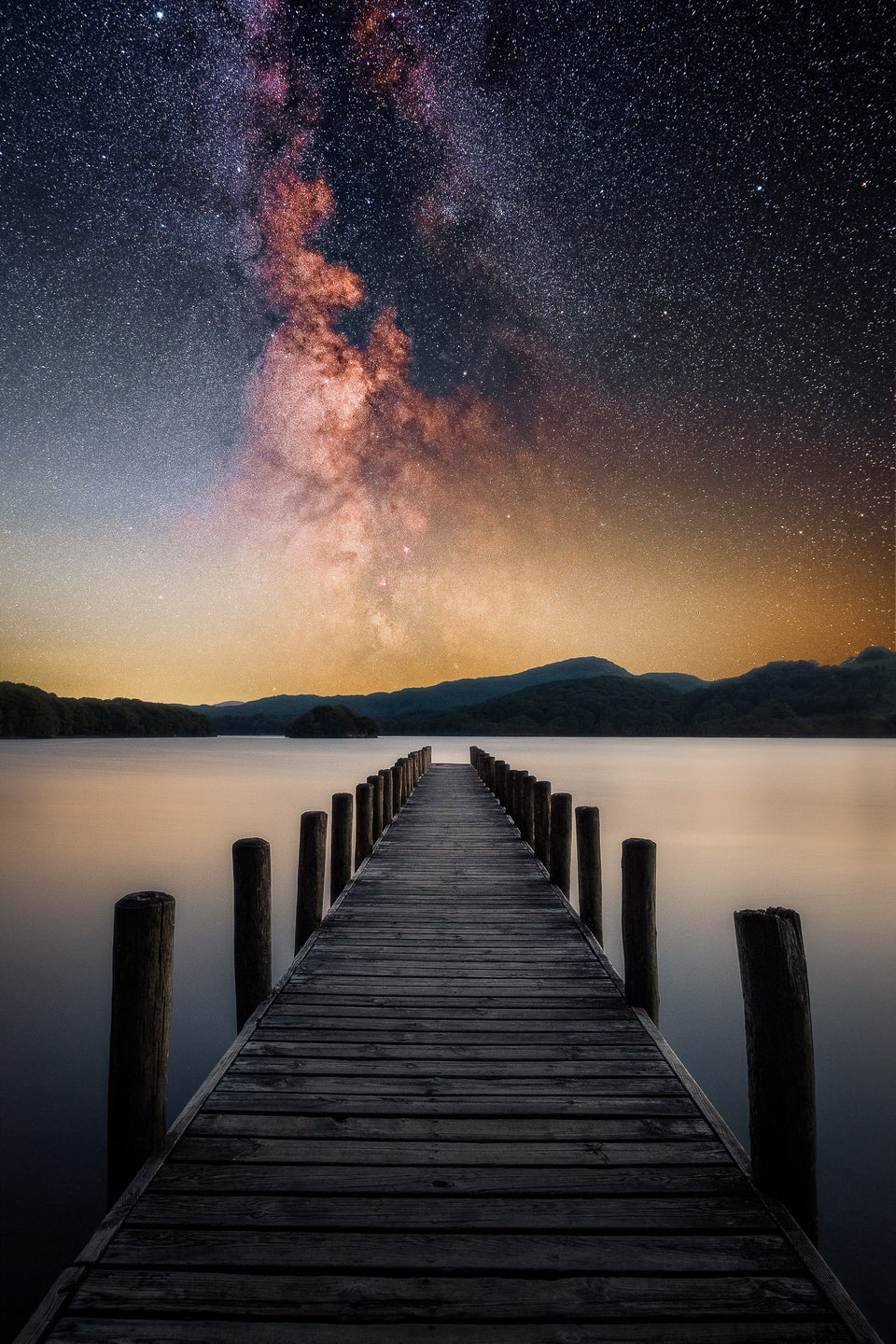 Crummock Water Milkyway Arch - 60x30cms mounted print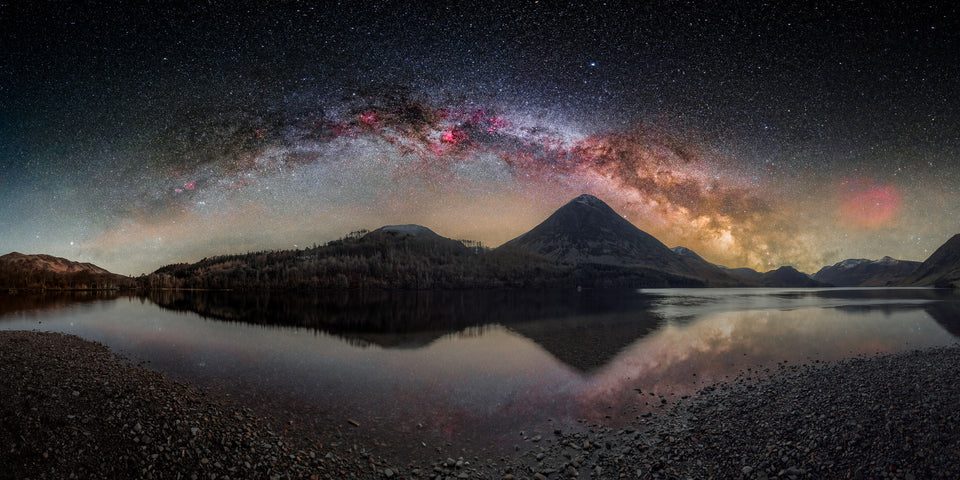 Derwentwater Milkyway - A3 mounted print
Haweswater & Orion - A3 mounted print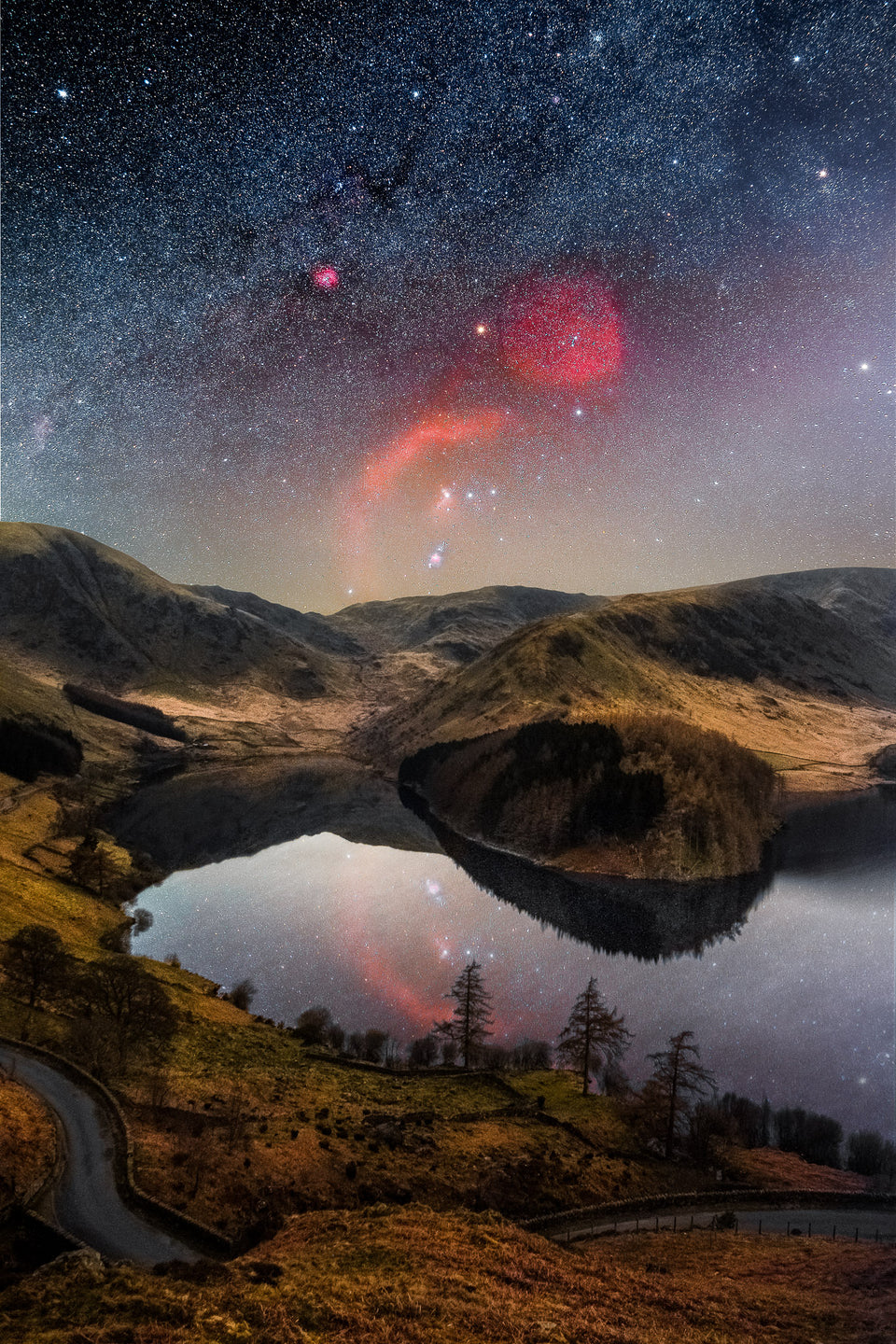 Kelly Hall Tarn & Orion - A3 mounted print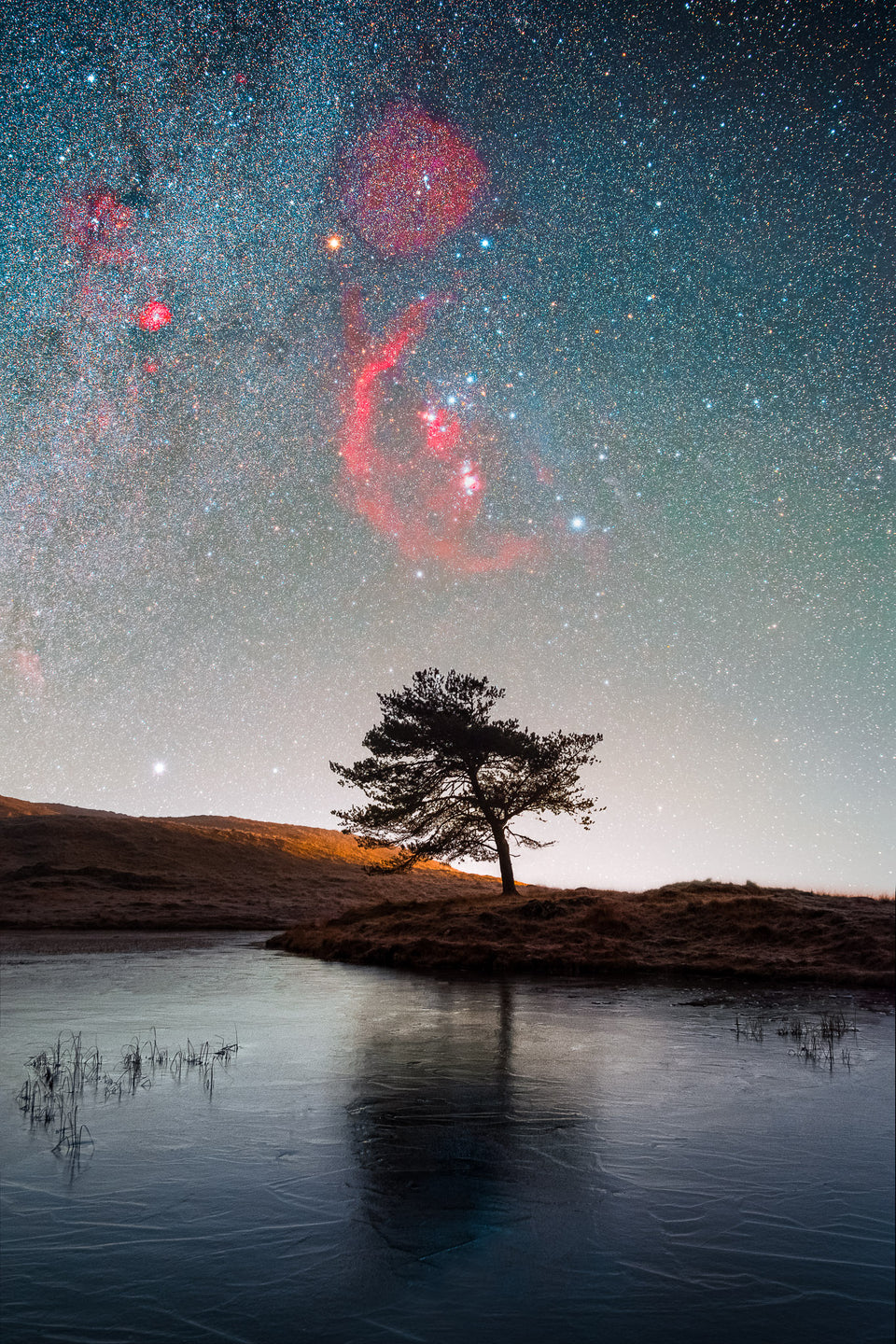 Kelly Hall Tarn Winter Milkyway Arch - 60x30cms mounted print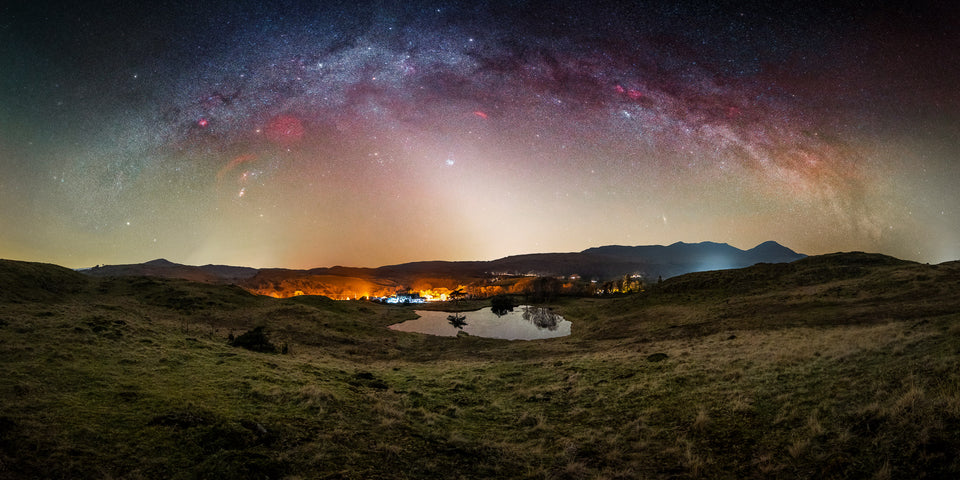 Kirkstone & the Comet - A3 mounted print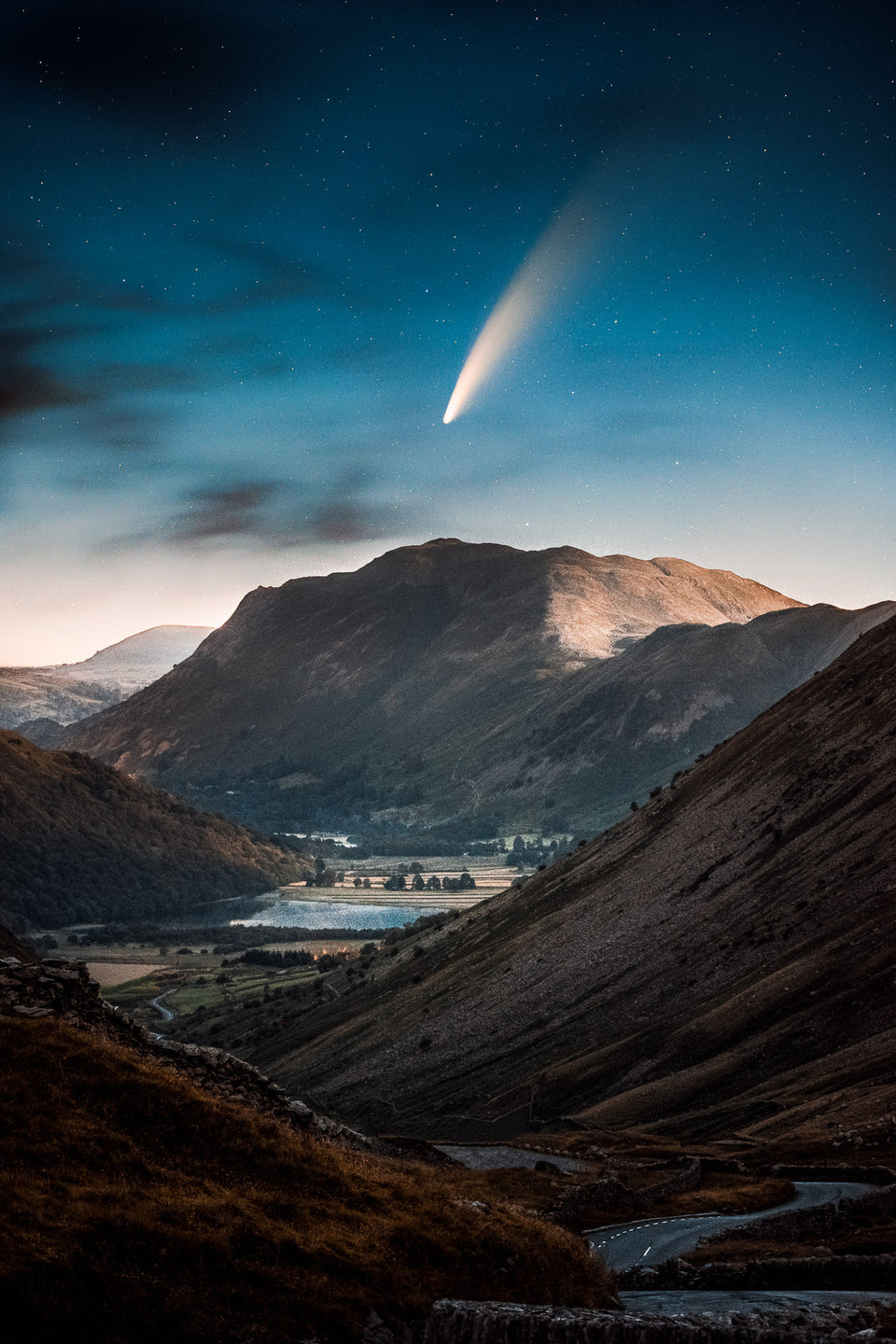 Strandshag Bay - A3 mounted print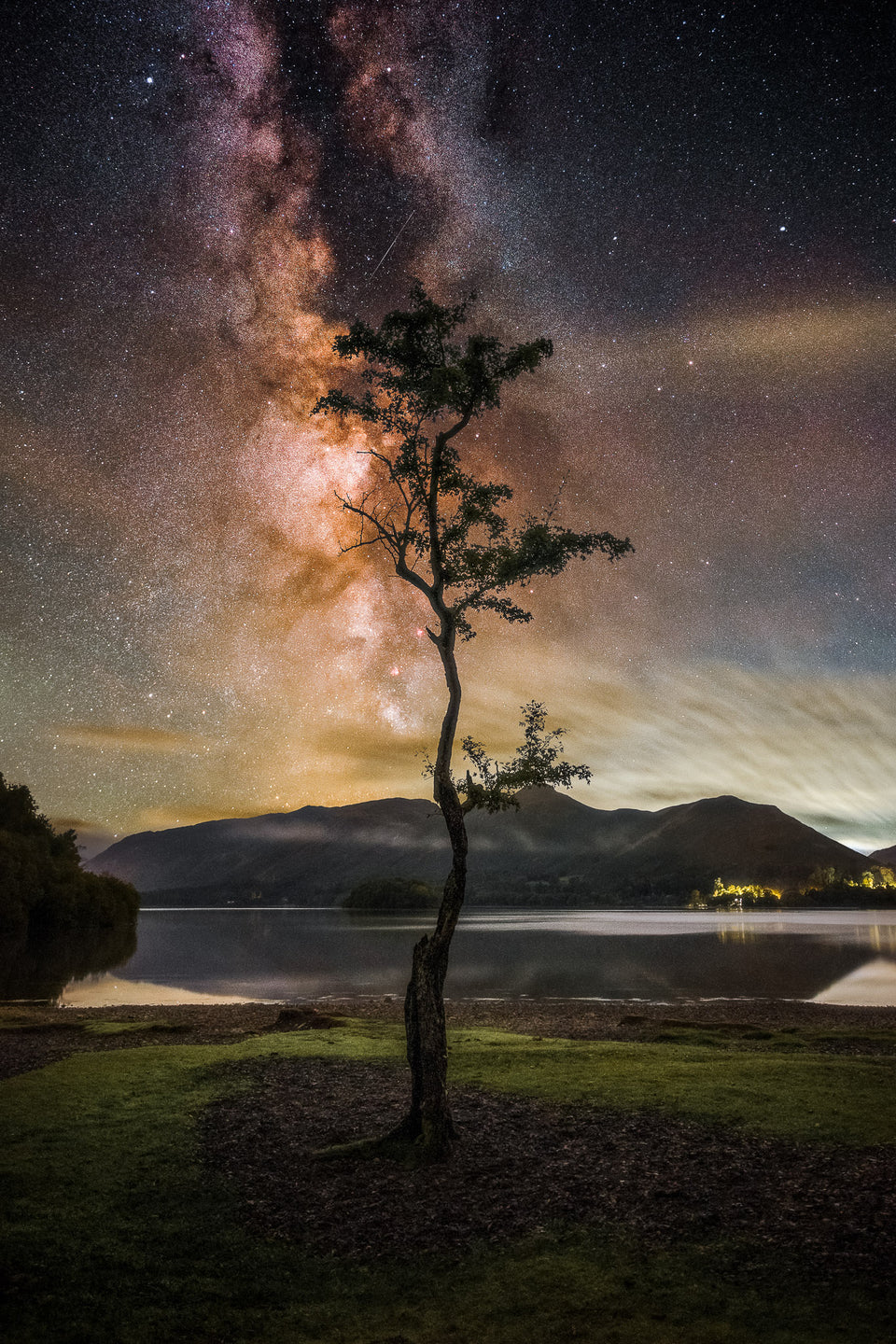 Tewet Tarn Winter Milkyway Arch - 60x30cms mounted print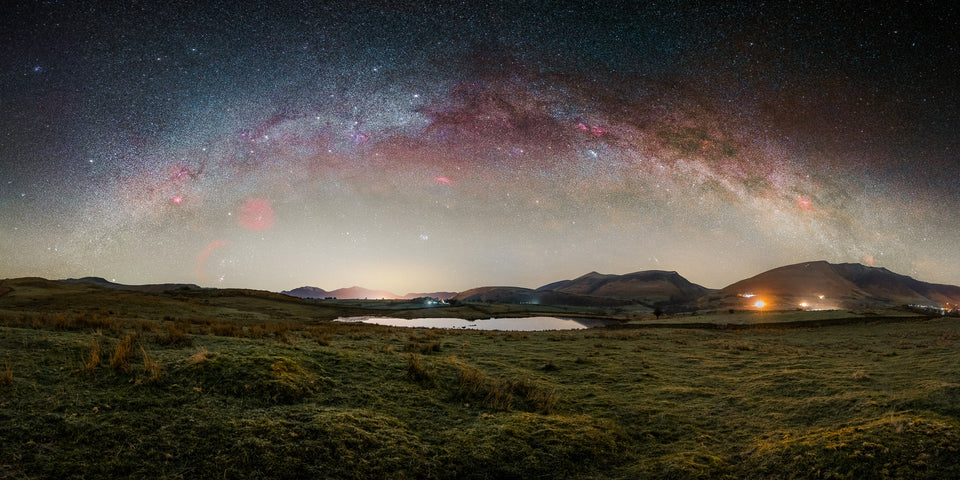 The River Brathay & Orion - A3 mounted print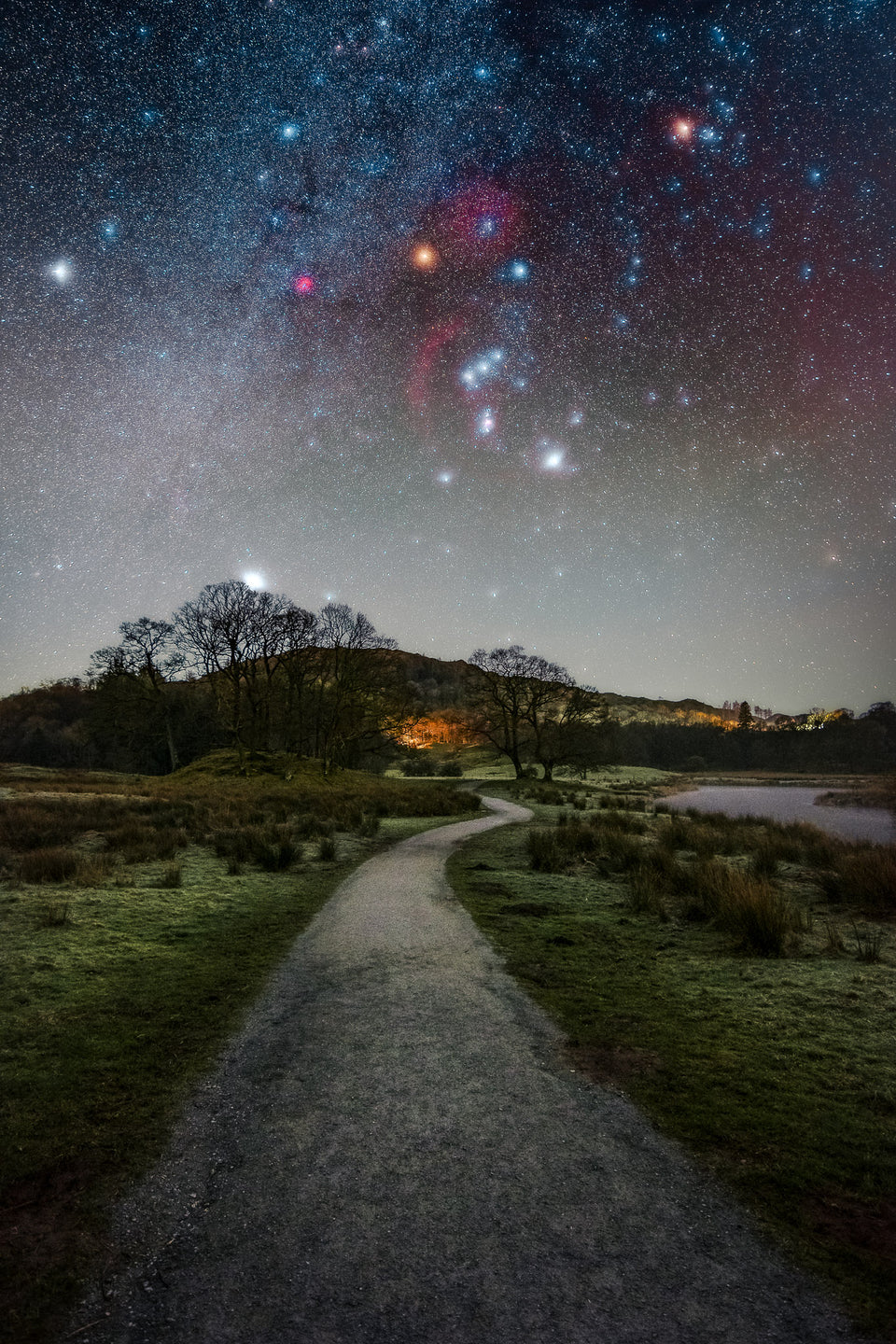 Ullswater Milkyway - A3 mounted print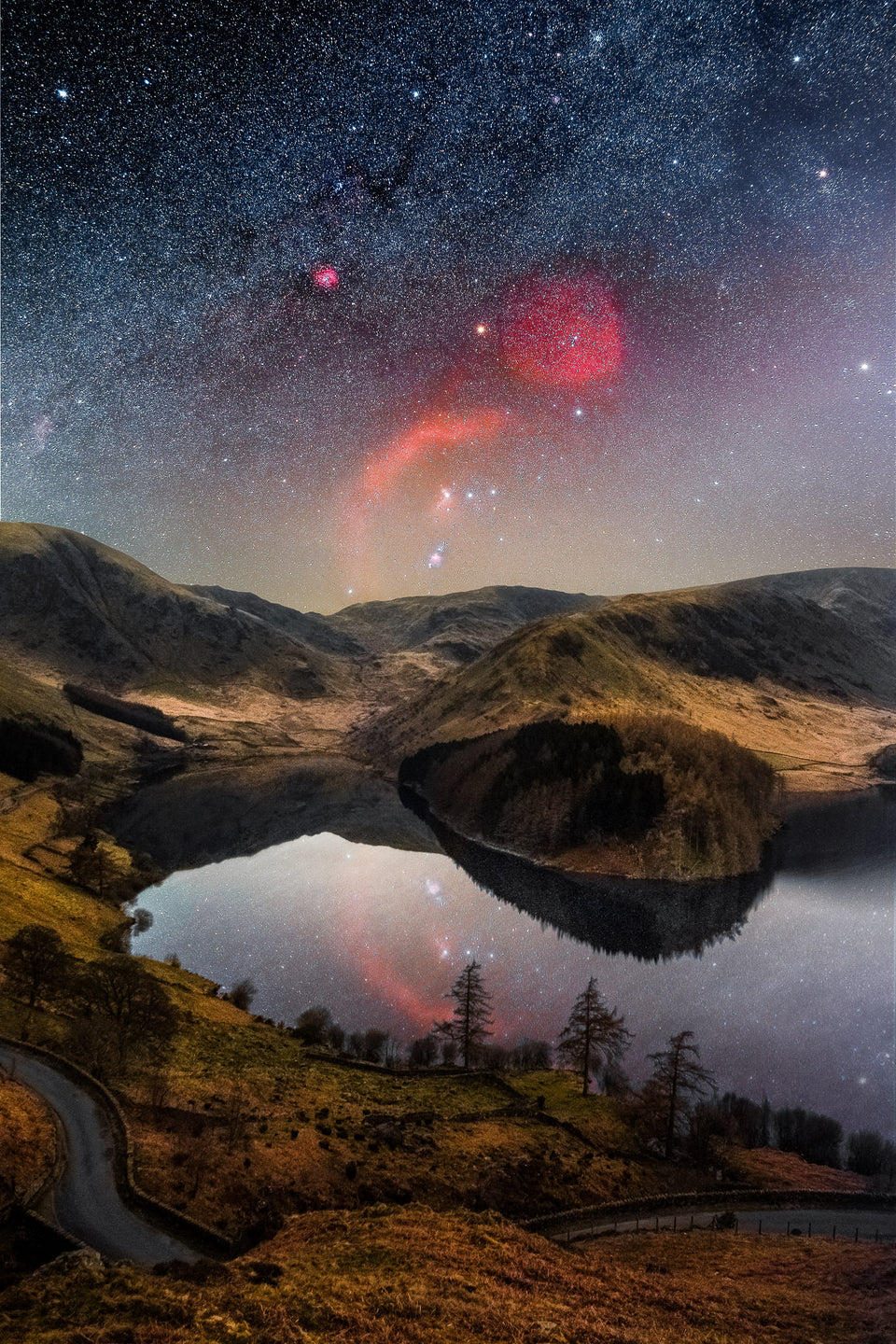 Sandside Northern Lights - A3 mounted print