We want our customers to see something completely different.
Fell View Felting - Wool Art
We remain proud to provide beautiful and ethically-minded products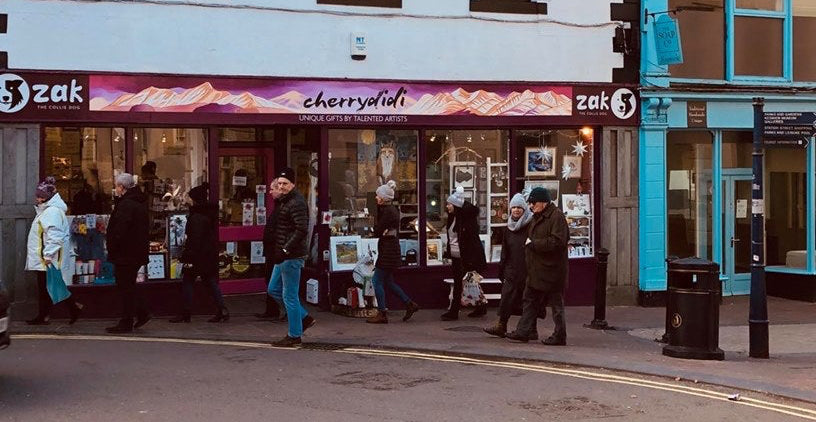 Zak the Collie Dog, JesseDog & Jack the Lad.
Zak the Collie Dog RIP 2009 - 2021
We use local, British supply chains wherever possible.
A pillar in the Lake District - a place for up and coming artists to shine.
Photo by Terry Abraham - Outdoors Filmmaker & Photographer
We offer artists not only a space to sell their work, but also commercial wisdom and support.
Sam Martin Art - Landscape Artist
We want to present new ways to be kind.
Lovely unusual gifts
Cherrydidi has lovely unusual gifts and I love supporting a great independent business, it's such a welcoming shop.
Added bonus of dog hugs!
The reason why I love Cherrydidi - A wide range of wonderful and unusual gifts. They have friendly staff and great service both in store and online. Oh and the added bonus of a hug from Zak, Jesse and Jack the lad (who we have still
to meet!).
Excellent customer service
A local business with excellent customer service and an assortment of high quality locally sourced products. The staff have excellent knowledge of artists and the history of their skills journey.
Supporting local business
I love supporting local business and supporting local artists (having spent 4 years at art school). I love finding something unique for me or whoever I'm buying for.
Beautiful products
Beautiful products, great brand and locally owned!