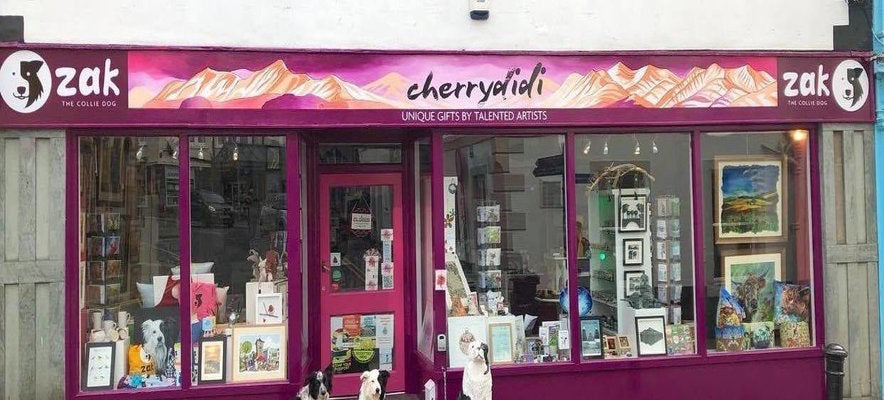 About Us...
Cherrydidi is the brainchild of Jean and Ade Harmer, building on Jean's background in social enterprise: including running an eco-travel business in Nepal and supporting women to get a start in selling their own homemade products. Through delivering business start-up programmes in rural Cumbria, Ghana and India a project called 'Trade in Action' brought five Cumbrian and five Ghanaian small creative businesses together, from this Cherrydidi was born.
'Didi' is a term of respectfulness given to older women in Nepal. 'Cherry' was chosen after a gift of cherries from Ade to Jean.
Lake District...
The first Cherrydidi shop opened in Priest's Mill, Caldbeck, in 2012, with a focus on helping artists and makers from across Cumbria and beyond, to start up their own businesses and grow sustainable careers, with their brilliant and individual talents at the centre.
We moved to Keswick in 2014 and opened a second shop in Ambleside in 2018. We remain proud to provide beautiful and ethically-minded products to customers old and new. We use local, British supply chains wherever possible, and we support our artists to do the same. We use recycled materials for our in-house products, and our packaging. 
We continue to champion start-up arts and crafts businesses, offering them not only a space to sell their work, but also commercial wisdom and support.