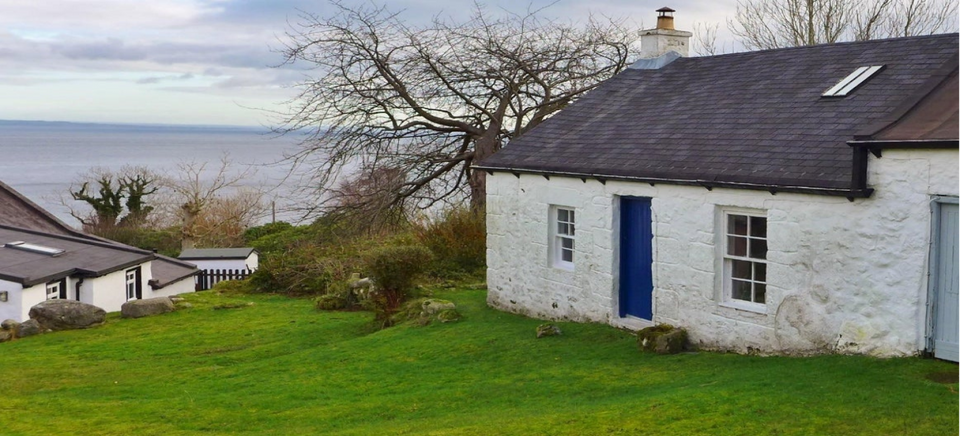 Cherrydidi's Den - Isle of Arran
Artists' Retreat - Goat Fell Cottage, High Corrie, Isle of Arran 
From 2024, we would like to offer artists the opportunity to retreat to the Cherrydidi den: Goat Fell Cottage, on the Isle of Arran.
Goat Fell Cottage is an idiosyncratic and personal sanctuary, inhabited for years by a glassworker. It is a place to relax and feel inspired, a place to watch the light shifting over the sea.
The cottage is situated in High Corrie, on the slopes of Goat Fell. Below are the villages of Corrie and Sannox, by the sea. High Corrie's Scottish Gaelic name, 'Gàrradh Mòr', translates literally to 'Great Garden'.
High Corrie has a history of being much loved by communities of artists and poets – notably, the painters Margot Sandeman and Joan Eardley, and writer Robert McLellan.
We want to offer this hideaway to artists for a donation that they can afford, to carry on its rich, magical tradition.
We aim to use the donation to cover the costs of running the cottage and donate to ethical projects benefitting local communities in Corrie and surrounding areas of Arran.
Goat Fell Cottage is set in a beautiful open garden and is ideal for one or two people to stay - it has a kitchen/diner, living room, bathroom, a small double bedroom and a very small single bedroom (both in the roof of the cottage).
If you would like to stay at Goat Fell Cottage please email jean@cherrydidi.com and we will add you to the self-booking system (commences summer 2024).